.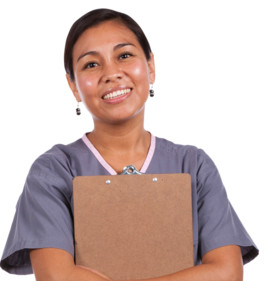 Professional Supervision
Course availability
6 months
Course Information
Professional supervision is a "formal process that provides professional support to enable practitioners to develop their knowledge and competence, be responsible for their own practice and promote service user's health outcomes and safety" (Ministry of Health, 2006).

This module is designed to support health professionals to understand professional supervision and its application to the workplace at an introductory level. It will enable you to identify and examine the key functions of supervision, the roles of the supervisor, the skills required and the process of supervision. This course was developed by the School of Health, Whitireia New Zealand.
Learning Outcomes
After completing the course, learners will have an understanding of:

The function of supervision and outline the various models in supervision
The role of the supervisor, and the knowledge, attitudes and skills that are conducive to practicing as a supervisor
The frameworks for developing a contract, conducting, and documenting a supervision session
Course Overview
The course includes the following three modules and a final assessment:

Introduction to Supervision
Models
Roles and Responsibilities
Course Features
Animation and interactivity
Formative assessments along the way
A certificate of completion
Estimated Duration
10-12 hours depending on previous experience over a 6 month duration. You gain 12 CPD hours (Continuing Professional Development) upon successful completion of the course.
Target Audience
This online interactive course is specifically designed for health professionals who are interested in expanding their understanding of supervision for professional practice. The course provides the opportunity to develop knowledge and skills from a theoretical perspective to support introductory practice of being a supervisor or supervisee. The course is not intended to provide certification to practice as a supervisor.
$132
Buy now