.
Meet your eLearning needs in partnership with CPD@Whitireia
At Whitireia, we have combined our knowledge of health care, education and online learning to provide a one-stop-shop for creating engaging and informative eLearning courses. We work with industry partners to develop interactive packages by using their existing material, creating new content or a combination of both, and can tailor our courses to suit your needs. Our eLearning developers are health care professionals and educators.

Not only will the packages be developed with input from subject matter experts, we use the Kirkpatrick Evaluation methodology to evaluate each course, creating collaborative publishing and reporting opportunities. Whitireia combine clinical expertise, eLearning development, research and education to create an engaging and informative eLearning experience for your staff.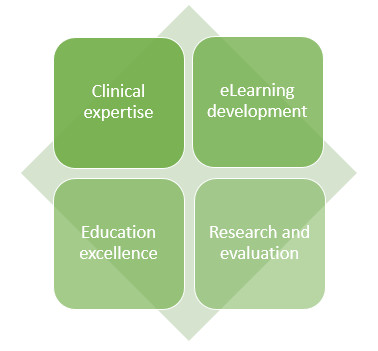 Whitireia has a history of working in collaboration with health organisations to develop interactive continuing professional development (CPD) courses. A recent example of this is a highly successful collaboration between Whitireia and the Asthma and Respiratory Foundation of New Zealand, which has led to the development of an eLearning series consisting of four online, interactive modules, designed specifically for the primary healthcare sector.

Each module outlines different aspects of asthma and COPD management (including a substantial section on pharmacological treatments), in line with the newly updated clinical guidelines, and is tailored to specific learning outcomes. Each module is fully interactive, with videos, animation, and written information, with integration of existing web resources and incorporates test and review sections to reinforce the specific learning goals.

Course developers are experienced health educators with strong links to industry, who have a good understanding of the context of learners, and are engaged in up to date teaching, research and practice. Therefore existing staff can independently develop scenarios and interactions without constant input from external Subject Matter Experts (SME's). These existing educators have the ability to access and interpret evidence based content and then integrate this into modules of learning. The use of Articulate review and Agile design, allows development and redesign of each stage of the project.

If you are interested in developing online CPD courses for your organisation please

contact us

.