.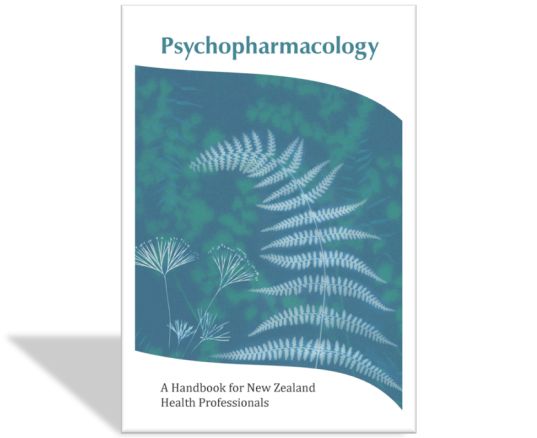 Psychopharmacology:
A Handbook for New Zealand Health Professionals
Edited by: Wendy Trimmer and Brian Almand
Edition: 3rd edition
ISBN: 9781877192623
Publisher: Whitireia and WelTec
Published: 16 November 2021
Publication Country:New Zealand
Number of Pages: 248
Dimensions: Width 148mm / Height 210mm
Format: Paperback

Psychopharmacology: A Handbook for New Zealand Health Professionals, edited by Brian Almand and Wendy Trimmer, is the revised third edition of the previous handbook by Helen Dunn. This book is a vital resource for those working in the health sector and is specifically focused on psychotropic medications currently used in mental health and addictions practice. Psychopharmacology includes information on pharmacotherapy, adverse effects, clinical alerts and PRN administration, presented in an easy-to-use format. Originally developed for postgraduate mental health nursing students at Whitireia, Psychopharmacology has become a preeminent industry handbook, essential for all health professionals working in primary, secondary or tertiary health settings.

Price $47.50 plus P&P is $7.50.

Student pricing (available on Porirua campus only) is TBC payable to the cashier at the Whitireia Porirua campus (code 30-45-370-4543). Once payment is made bring your receipt to School of Health Admin downstairs in Wikitoria Katene building to collect your copy.

To receive a 20% discount for bulk orders (five or more books) please contact us at cpd@whitireia.ac.nz.
$55
Buy now